Robie Harris Speaking
PICTURE BOOKS: Writing About the Inner Life and Real Feelings of Young Children
DON'T BE AFRAID! Writing with Honesty for Children
FICTION AND NONFICTION: Both Need To Tell A Story
PICTURE BOOK WRITING: The Language of Our Youngest Children
NONFICTION WRITING: Tapping Into What Kids Really Wonder About
THE WRITING PROCESS: Creating Books for Children
IT'S NOT THE KIDS! IT'S US! Whose Responsibility Is It To Educate Our Kids and Teens About Sexual Health?
TALKING WITH OUR KIDS AND TEENS ABOUT SEXUAL HEALTH: Answering Our Children's Questions and Concerns
WE DON'T NEED TO TALK ABOUT IT! Why Should We Talk With Our Younger Children About Healthy Sexuality?
CENSORSHIP: Who Needs It?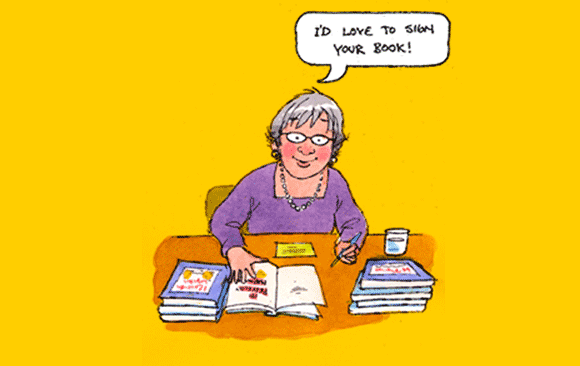 I speak to all kinds of audiences — pre-schoolers,
elementary and middle school children, teenagers, parents,
teachers, librarians, writers, and health professionals, and
non-profit organizations. I speak at all kinds of venues — schools,
libraries, and conferences — both local and national. I am always
happy to tailor my presentation to the specific group and its
mission. Here are some of the titles of the various types
of speeches I give so that you will have a sense of the
kinds of topics I speak about.