News
WHO? THE KIRKUS BOARD BOOK REVIEW IS IN!
A wonderful review of WHO? A CELEBRATION OF BABIES from Kirkus states that "This babycentric board book features a diverse cast of characters. Harris is best known for her matter-of-fact and accurate nonfiction…Her first board book is equally positive, direct, and charming… The message that they are "SWEET BABIES! NICE BABIES!" is one that many babies will want to hear again and again." (Board book. 6 mos.-3)
BOOM! THE BOOKLIST REVIEW IS IN!
A wonderful review of CRASH! BOOM! from Booklist states that "Attention, aspiring architects and engineers: a first builder's blueprint for constructing really, really tall buildings has arrived! A rosy-cheeked, sky-blue elephant digs into his plastic orange blocks container and stacks one, two more, and four blocks to build a tower as tall as he is. But due to a wiggly, wobbly base, it ascends precariously, only to topple over in a dramatic 'CRASH! BOOM!' catastrophe."
Boom! The Kirkus Review is in!
A wonderful review of CRASH! BOOM! from Kirkus, states that "Elephant's pure joy in exploration and success are sure to be catching…" and "And when the inevitable oops happens, the reaction is also believable: eyes shut tight, mouth a downward bow, and tears… But elephant is not one to give up easily…" Read the full review
BOOM! THE SLJ REVIEW IS IN!
A wonderful review of CRASH! BOOM! from School Library Journal states that "Young readers will instantly be familiar with the elephant's actions; he carefully places four blocks vertically on top of each other until, "WOW! I did it! It's as tall as ME!" The pause of a page turn is enough to build suspense for the inevitable crash…" and "VERDICT A simply presented look at block play and the mathematics behind it. Perfect for early learning …" Read the full review
CHECK IT OUT: BUILDING BLOCKS OF MATH SKILLS
Thrilled to have coauthored a piece on Community Playthings blog. Here's a quote from it: "Contrary to a common misunderstanding, early math is about much more than counting. It is also about many other, and seemingly more complex math and other STEM concepts including: height, width, length, balance, gravity, stability, measurement, doubling, estimation, proportion, shape, symmetry, patterns, equivalencies, and prediction." Read full blog piece: Community Playthings
br> br>
Also Two More Takes on CRASH BOOM!
Children's Book Council and Red Reading Hub – Jillrbennett's Reviews of Children's Books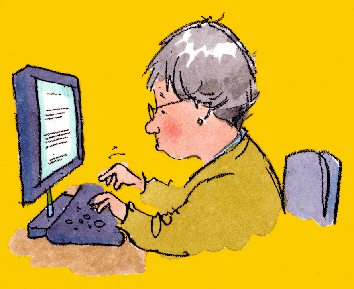 Whenever I find out a book of mine is
in the media, my first response is "Me? Really?"
Then when I realize that something I wrote
is being talked or written about, most always,
I feel proud and thrilled!