News
NEW YORK TIMES: THE BANNED BOOKS YOUR CHILD SHOULD READ
A wonderful and helpful article by pediatrician Perri Klass' in her NYTimes monthly column THE CHECK-UP. Klass includes IT'S PERFECTLY NORMAL, IT'S SO AMAZING! and IT'S NOT THE STORK! and makes the case that: "In fact, banned book lists can be a great resource for parents looking for books that teach kids about the world and themselves."
Read the full article: The New York Times
SCHOOL LIBRARY JOURNAL: IN DEFENSE OF FREE EXPRESSION
This informative article discusses PEN American Center's gathering of Writers Resist: Louder Together for Free Expression on the steps of the New York Public Library The article features children's book authors, including myself, Fatima Shaik, and Susan Kulkin. Each of us provided quotes in defense of free expression and the rights of children. Following is my quote from the article: "Together, we will show the nation that we not only affirm, but also will continue to do everything possible to protect the rights of children to read whatever they choose, to write whatever they want, and to speak out without fear or intimidation, no matter what."
Read the full article: School Library Journal
March issue of School Library Journal.
Harris, Robie H. Who We Are!: All About Being the Same and Being Different. illus. by Nadine Bernard Westcott. 40p. (Let's Talk About You and Me). Candlewick. Mar. 2016. Tr $15.99. ISBN 9780763669034.
K-Gr 2–Presenting several diverse families enjoying the various attractions at an amusement park, Harris explores the numerous ways that people are alike and different. Many examples are presented; for instance, while we all have many of the same body parts, those parts come in different shapes and sizes. The author provides an explanation of some of the causes of similarities and differences, such as genetics. Her concluding message is that no matter how different we may be, we all have feelings and that it is wrong to use differences put people down. Westcott's signature child-friendly cartoon illustrations support and expand the theme of the text. Crisp and clear, the images depict a variety of individuals—children in wheelchairs, a woman in a hijab, a man wearing a turban, and a boy wearing a yarmulke—and add charm and invite repeated examination. VERDICT A valuable addition to most collections and particularly useful as a springboard to antibullying discussions.–Grace Oliff, Ann Blanche Smith School, Hillsdale, NJ
THE PEN EQUITY PROJECT
I had the privilege to be part of PEN American Center's online conversation: THE PEN EQUITY PROJECT. This conversation is on on EQUITY IN CHILDREN'S PUBLISHING and has just been posted online. Read the full conversation.
FIRST BOOK, MARIO BATALI FOUNDATION & WHAT'S SO YUMMY?
This fall, First Book and The Mario Batali Foundation launched their HEALTHY KIDS COLLECTION. WHAT'S SO YUMMY? was hand-selected by renown chef Mario Batali to be one of eight books in that collection as a way of ensuring that all children are well read, well fed, and well cared for and to show kids the importance of healthy eating and nutrition.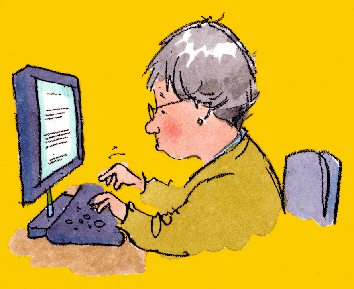 Whenever I find out a book of mine is
in the media, my first response is "Me? Really?"
Then when I realize that something I wrote
is being talked or written about, most always,
I feel proud and thrilled!